Sky View Salam Plaza
Carefully positioned within the secluded residential area of Gandaria, Dhaka,
the bespoke luxury flat in Dhaka sits on a premium land plot in the South.
It is the optimum mark of opulence, comfort, and sophistication that provisions extravagant living.
Level: 9
No.of Apt. : 36
Land Area: 7.00 Katha
Size of Apt :A-1109, B-969, C-795, D-691 
Address: 23/3/3, Distilary Road, Gandaria, Dhaka.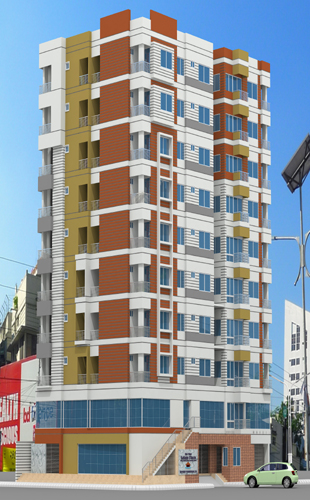 Sky View Salam Plaza
Gandaria, Dhaka